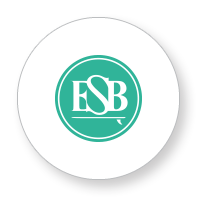 CLUB PACKAGE
& ADVANCED SURF CENTRE
These packages begin in March, whenever possible, so there's more than a term's worth of surfing up to the summer, then we pick up again in September until mid-November. There are 20 surf sessions led by Gwendal, owner of the Surf School. Every Saturday, we get together at the Baie des Trépassés to go over the technical basics of surfing.
There's the more intense physical training at the Advanced Surf Centre because we are looking for the best performance, and a Club Package which is less demanding and more flexible, for those who want to train in a structured way. Some just come to improve their skills, others are looking to compete. The Advanced Surf Centre also allows us to identify those individuals who will later go on to the official training centres at La Torche and Pôle Espoir. We video the sessions so we can analyse techniques, and we explore different surf spots throughout Audierne Bay. Based mostly at the Baie des Trépassés, we also head off – when the level of the group allows it – to the waves of St Tugen, Enezik, Mesperleuc or Gwendrez.

Weekend sessions are interspersed with sessions at the Aquacap pool in Esquibien. And to get up to speed for the summer holidays, we also offer an intensive course with sessions at various beaches in the Cap Sizun. This consists of 5 half-days, including transport, to consolidate the progress that has been made leading up to the season.
---
Discover the prices
for our various packages
ESB Audierne offers 2 packages for people who want to be able to surf independently, steadily improving their technical level without losing the fun element that surfing is all about! Our packages also suit younger surfers looking to hone their performance and boost their skills short-term or mid-term with a view to taking part in competitions.
We make use of our technical resources (performance boards, video analysis, muscle-strengthening) as well as our know-how to ensure that each member of the group progresses as far as possible.
Groups to suit your age and level:
• Evaluation at the beginning and the end of the cycle
• Development of a personalized fitness plan
• Personalized monitoring by sports instructors with national qualifications

Club
Package
470€
8 sessions in spring
Access to the pool
Intensive course in July
8 sessions in autumn
Minimum age: 12
Advanced
Surf Package
540€
12 sessions in spring
Access to the pool
Intensive course in July
8 sessions in autumn
Minimum age: 12
Our packages can be adapted into 3 smaller options.
Feel free to contact us for more details: contact@esb-audierne.com
Worth knowing:
We're also partners with the Surf Shop in Audierne and our members can get a 10% discount when they buy an isothermal wetsuit there.
Set of
8 sessions
160€
90-minute lessons
Adapted to age and level
Minimum age: 8
Set of
12 sessions
230€
90-minute lessons
Adapted to age and level
Minimum age: 8
1 week Intensive
180€
2½ hours a day
Monday to Friday
Minimum age: 8